Mr Vishalkumar R Jadav
The man behind the vision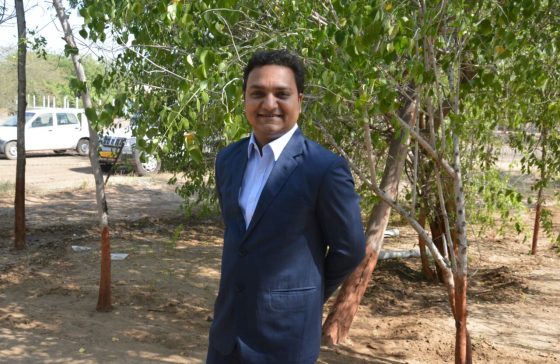 Soft skills training
Capacity building
Thought leadership
Strategic HR planning
Management consulting & advising
Academics and Credentials:
Post Graduate Diploma in HRM from University of Bradford, School of Management, UK.
Masters in English Literature from the Maharaja Saiyajirao University of Baroda, Vadodara, Gujarat, India.
Bachelors of Education from Way Made College of Education, Vallabh Vidyanagar, Gujarat, India.
Master Trainer for Skill Development
COE Empanelled Trainer – Tata Institute of Social Sciences, School of Vocational Education, Deonar, Mumbai
Certified trainer for Train the Trainer.
Mr Vishalkumar R Jadav has a vast experience into Training and Human Resources verticals besides Management Consulting. Over the last decade, he has served in various organizations in Managerial and Leadership capacities at different locations in Gujarat. Having a neck of precision and accuracy plus continuous evolving over the years, he becomes one of the most sought-after trainer and consultant in areas of Soft Skills training, Management Development Training, Leadership Trainings and grass-root training for Sales and Marketing
In his professional career of more than 12 years, his major contributions have been into Training deliveries, Training need analysis, Drafting training manuals, Training Course-ware and material, Training and skill matrix and training calendar for different organizations from a variety of sectors.